Beauty Pageant > India >
* Pantaloons Femina Miss India 2012 - Top 20 Announced
* Pantaloons Femina Miss India 2011 ( Winners / Contestants )
* Pantaloons Femina Miss India World 2011 ( Kanishtha Dhankhar Album )
* Pantaloons Femina Miss India International 2011 ( Ankita Shorey )
* Pantaloons Femina Miss India Earth 2011 ( Hasleen Kaur )
* Pantaloons Femina Miss India Earth 2011 Hasleen Kaur - Walk ramp at the Bridal Fashion Week
* Miss India International 2011 - Ankita Shorey at Rose watch bar launch at Breach Candy
* Pantaloons Femina Miss India 2010 ( World / International / Earth ) ( Winner / Playlists / Contestants )
* Pantaloons Femina Miss India 2009 ( World / Universe / Earth ) ( Video / Winner / Contestants )
* Pantaloons Femina Miss India 2008 ( World / Universe / Earth ) ( Winner & Contestants )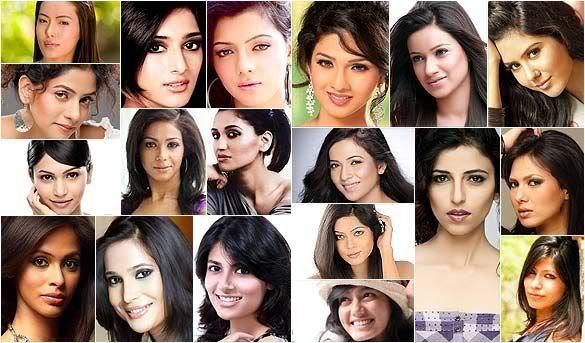 Pantaloons Femina Miss India 2012 Top 20 Announced
The countdown has begun as Pantaloons Femina Miss India 2012, the country's most prestigious beauty pageant is back with a bang. The top 20 contenders for the coveted crown have been announced, and the winner, who will be elected on March 29, will compete in Miss World 2012, Miss International 2012 and Miss Earth 2012.
The task of preparing these 20 young women to achieve their aspirations will be accomplished by FMI creative director Marc Robinson. The panel of judges who shortlisted the 20 finalists comprised of MD Vineet Jain, Miss UK Amy Jackson and Creative Director Marc Robinson.
Watch out for the poll coming soon on feminamissindia.indiatimes.com and vote for your favourite contestant.
Special thanks and credits photo to globalbeauties and feminamissindia.indiatimes
Tweet